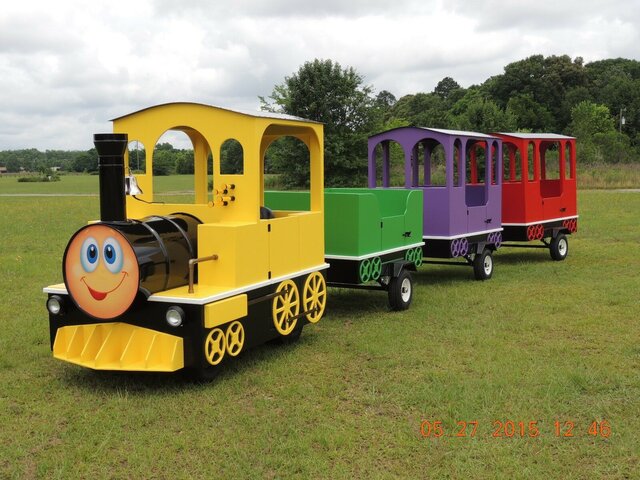 THE BELL EXPRESS TRACKLESS TRAIN




$250.00

Please call to reserve this item.

Our train rental rates are based on location,number of kids, and the length of the rental period. Comes with an engine, (2) cars, (1) caboose, and an attendant. Prices listed are for a local rental at 2 hour, 3 hours or longer.
Price:

$250.00 2-HOURS RENTAL
$350.00 3-HOUR RENTAL
$450.00 4-HOUR RENTAL
$550.00 5-HOUR RENTAL
Trackless Train Rental Price Includes: Set-up, Trackless train driver. Additional hours may be purchased.
DELIVERED PRICE WITHIN 30 MILES OF 30634. OUTSIDE THAT GAS SURCHARGE MAY APPLY.