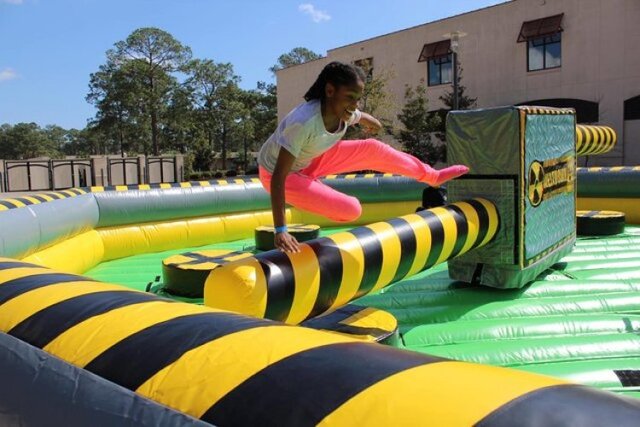 MELTDOWN INTERACTIVE GAME




$400.00

Please call to reserve this item.

MELTDOWN INTERACTIVE INFLATABLE GAME
Meltdown is our 6 to 8 player action game, which challenges your stamina, agility and reactions.
Not one but two spinning boom arms try to knock you off your podium. You have to duck underneath or jump over the foam boom. Who will be the last one standing?

The game is housed in a 27′ x 27′ octagon inflatable, with 8 removable podiums for the participants. The bright green contrasts beautifully with the black, grey and yellow for a meltdown theme
The Meltdown Operator is in control: there is a variable speed control on the console that increases or decreases the speed of the automatic program, making it as easy or difficult as you wish!
Meltdown is a fun game for the whole family
Item Details:
Dimensions: 27′ X 27'
2 – 110 volt circuits
Capacity – 8
Age group – 5 yrs to adult
Price:

$400.00 2-HOURS RENTAL
$500.00 3-HOURS RENTAL

$600.00 4-HOUR RENTAL

$100.00 EACH HOUR AFTER THE FIRST 2-HOURS




Few Ideas for the Meltdown…
· Birthday Parties
· College Events
· Graduation Parties
· After Prom Parties
· Church Festivals
· Summer Camps
· Youth Group Activities
· Corporate / Team Building
· Neighborhood Block Parties
· School Events – Elementary, Middle, High Schools....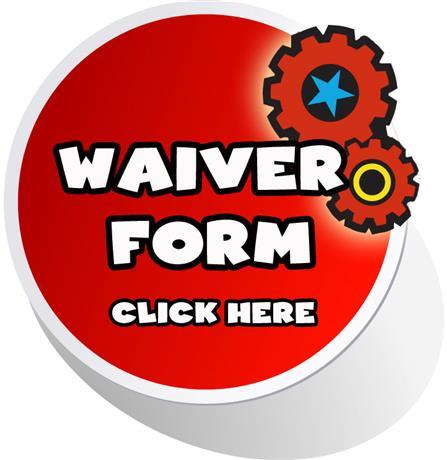 Meltdown Rental Price Includes: Set-up and worker. Additional hours may be purchased.
DELIVERED PRICE WITHIN 30 MILES OF 30634. OUTSIDE THAT GAS SURCHARGE MAY APPLY.